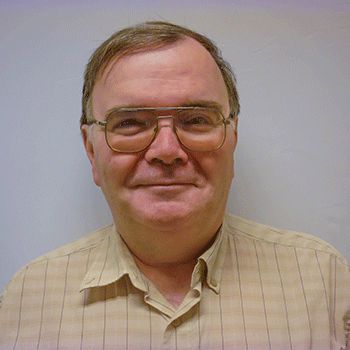 David Alex Lamb
Associate Professor and Undergraduate Chair
School of Computing, Queen's University at Kingston, Ontario (see directions or Google Maps)
Office: Goodwin Hall, Room 626; Lab: Goodwin 624

If you have questions about academic advising, first check the School's Frequently Asked Questions and Enrollment News pages. If your question isn't answered there, or if you want to make an appointment with an advisor, contact the undergraduate information email address.

I do not read email after I leave work for the day, so if you mail in the afternoon or evening or on weekends, don't expect a response until the next workday.

Research interests. I generally work in software design methodologies and software architecture.

I am on sabbatical until June 30; my at-Queen's schedule is irregular but I'm usually at coffee break 10:30-11 Tuesdays and Thursdays.

I received a Ph.D from Carnegie-Mellon in 1983, and am a member of ACM, IEEE, and Sigma Xi.
Mathematics genealogy. Google Scholar.
The ACM Digital Library mixes my work with that of a different David Lamb; look for D.A. Lamb or David Alex Lamb.