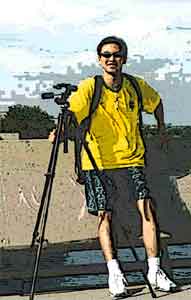 Welcome to Henry's Page.



I am currently doing research at the School of Computing, Queen's University. My research area is about Computational Geometry. And I am currently working with Professor David Rappaport and Professor Henk Meijer.

This is my school page. You can find some of my research and course works here. It happens that I am also a fan of photography. I put some photos at the gallery page for fun:)


If you have any question or concern, feel free to contact me.