BAM Lab Projects
---
Discovering and diagnosing PTSD (post traumatic stress disorder) from doctors' chart notes using NLP and text analytics
This is a collaborative project funded by IBM and CIMVHR. Academic collaborators in this project are from School of Family Medicine, University of Manitoba and and Queen's University, and Department of Clinical Psychology, Western University. The project will look into extracting doctors' chart notes from the EMR systems, anonymizing the data, developing a gold standard of the epidemiology of PTSD by manually inspecting the chart notes and also applying NLP and text mining techniques to identify cases of PTSD in the medical data of military veterans and their family members, compute statistics on care quality, prevalence and severity of PTSD in the population. The project will validate the effectiveness of the computational approach by validating the results against the gold standard and extending it with machine learning techniques for diagnosis of PTSD. The clinical part of the study will look into the statistics of suicidal attempts in patients diagnosed with PTSD.
---
A Multilevel Streaming Data Analytics Infrastructure for Predictive Analytics
Streaming data from a variety of data sources and IoT are processed by the streaming data processing engines using filtering and aggregation operations before they are stored on the disk. With large volume and velocity of streaming data more time consuming operations such as application of machine learning algorithms can cause the flow to suffer from bottleneck. The project will look into creating a multi-level stream data processing framework where filtered and partially processed data can be temporarily stored into memory for more time consuming analytics after which decisions can be taken to discard the unnecessary data and store the knowledge on the hard disk. A variety of stream processing and in-memory storage systems will be studied and a streaming data analytics framework will be developed to analyze data from the web for financial market prediction for the industry partner Gnowit. The project is funded by IBM and SOSCIP (Southern Ontario Smart Computing Innovation Platform).
---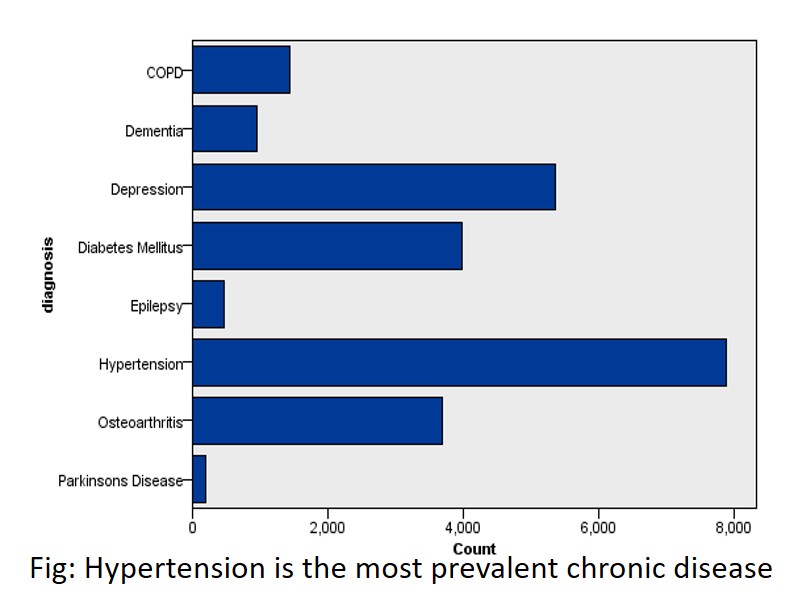 Medical / Health Data Analytics
Research on Electronic Medical Records (EMR) and the data stored in the CPCSSN (Canadian Primary Care Sentinel Services Network) data bank. CPCSSN store currently holds 1.5 million patient data shared by primary care physicians from many provinces and territories across Canada and serves as a valuable source of anonymized health data.

Using this network, the BAM lab was able to perform analysis to predict hypertension in patients, seen below.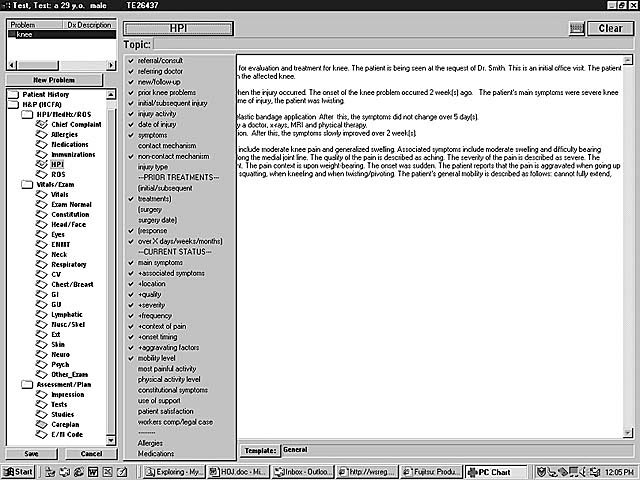 Text Data Analytics
Goal: Implement text (structured /unstructured /semi-structured) analytics algorithms for big data on in-memory and stream data processing engines and develop novel analytics tools.
Created multiple tools:
SPARK-PSO: Text clustering using Particle Swarm Optimization on Spark [Sherar et al., 2017]
CAPRI Tool: Semi-structured multiline log data [Zulkernine et al., 2012]
Fig. 3 - OSCAR EMR chart notes.
http://www.orthojournalhms.org/volume2/html/articles3.htm